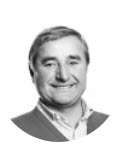 Christen Sveaas
Chair of the Board since 2017
Residence: Oslo
Education: Educated at University of St. Gallen Switzerland. Lic. Oec. HSG; equivalent to an MBA.
Position: Founder and sole owner of Kistefos AS
Directorships: Executive Chairman of Kistefos AS and A/S Kistefos Træsliberi, Chairman of the Board in Viking Supply Ships AB and Viking Supply Ships A/S, Vice Chairman of the Board of The Kistefos Museum Foundation and Chairman of Anders Sveaas' Allmennyttige Fond, a Norwegian charitable foundation. Member of Dean's Council's Executive Committee, Harvard Kennedy School, Boston, USA.
(Photo: Kistefos)