The Norwegian Prime Minister Jonas Gahr Støre visited our mill Norske Skog Saugbrugs
16/05/2023
"Norske Skog Saugbrugs is a traditional cornerstone company with a long and proud history. They are taking their share of responsibility for the green transition and are now working on innovative projects with wood fibre, which they already have in production, as a sustainable alternative to plastic. Both the public and private sectors have contributed to this project. This is a great example of good forces collaborating to get Norway through the transition," says Norwegian Prime Minister Jonas Gahr Støre.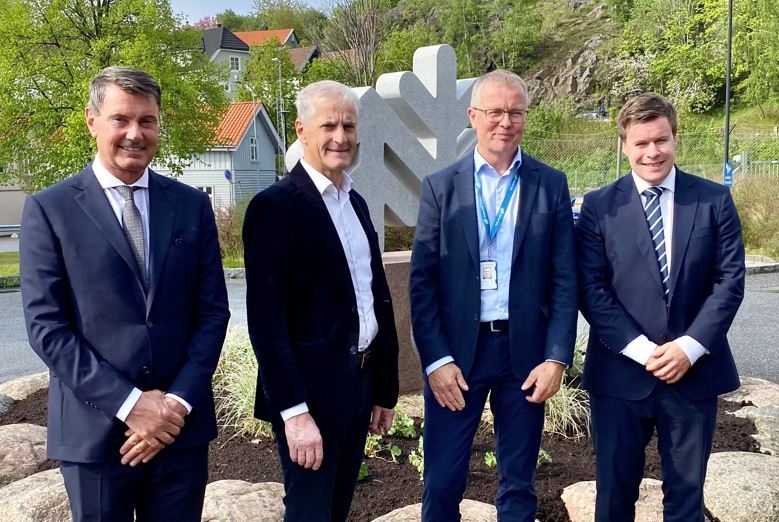 From left: Geir Drangsland (chair, Norske Skog), Jonas Gahr Støre (Prime Minister), Per Ivar Berg (MD of Norske Skog Saugbrugs), and Tore Hansesætre (SVP Strategic projects at Norske Skog)
Norske Skog are converting operations towards cutting greenhouse gas emissions and creating new, green solutions.

Norske Skog has partnered with Miljøstiftelsen ZERO for a cooperation agreement establishing a financial model for biogenic carbon capture and storage (BECCS) from Norske Skogs Norwegian bioenergy plants.

Saugbrugs has supplemented its traditional paper production with environmentally friendly bioproducts CEBICO and CEBINA as well as biogas production.

You can read more about Norske Skog's climate ambitions here.