Geir Drangsland new CEO of Norske Skog
01/09/2023
The board of directors of Norske Skog ASA has appointed Geir Drangsland as the new CEO as of 1 September. Drangsland succeeds Tore Hansesætre, who has decided to leave Norske Skog after more than 14 years in the company.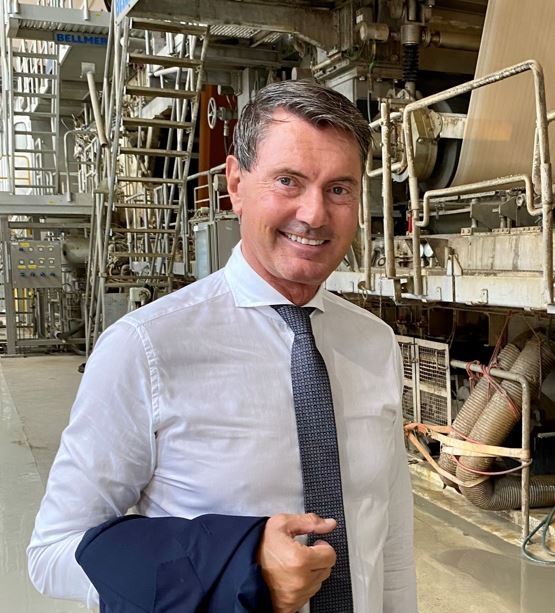 Geir Drangsland, who has served as the chair of the board since March 2023, steps out of the board of directors to become the new CEO of Norske Skog effective from 1 September 2023. Arvid Grundekjøn has been selected the new chair of the board of directors. Grundekjøn has been member of the board of directors since 2018.
"I am pleased to announce Geir Drangsland as the new CEO of Norske Skog. Geir has an extensive background from the forest industry, and has worked closely with the management since his entrance in Norske Skog. At the same time, I will use the opportunity to thank Tore Hansesætre for his valuable contribution in Norske Skog's transformation journey both as CEO and responsible for the mill conversion projects," says Arvid Grundekjøn, chair of Norske Skog ASA.
"Norske Skog has many exciting business opportunities ahead, and I am firm to realize these together with the Norske Skog team," says Geir Drangsland.
Tore Hansesætre has decided to leave Norske Skog to pursue career opportunities outside the company. "Norske Skog is a fantastic company with highly skilled and dedicated employees. However, after more than 14 years in Norske Skog, with more than five years in the corporate management and the last phase as CEO, I have decided to seek opportunities outside the company. I wish Norske Skog all the best for the future," says Tore Hansesætre.
About Geir Drangsland
Geir Drangsland has close to 25% ownership in Norske Skog ASA through the Byggma ASA, Drangsland Kapital AS, and privately. Drangsland has acquired more than 30 years of experience and industrial competence from the wood processing industry and other businesses as chairman, general manager and financial manager in numerous companies.
About Norske Skog
Norske Skog is a world leading producer of publication paper with strong market positions and customer relations in Europe and Australasia. The Norske Skog Group operates four mills in Europe, which produce publication paper, recycled packaging paper, energy and bioproducts. In addition, the Group operates one paper mill in Australia. Norske Skog aims to further diversify its operations and continue its transformation into a growing and high-margin business through a range of promising energy and bio product development projects. The Group has approximately 2 100 employees, is headquartered in Norway and listed on the Oslo Stock Exchange under the ticker NSKOG.
Norske Skog
Communications and Public Affairs
For further information:
Norske Skog media:
Vice President Communication and Public Affairs
Carsten Dybevig
Email: carsten.dybevig@norskeskog.com
Mob: +47 917 63 117
Norske Skog financial markets:
Investor Relation Manager
Even Lund
Email: even.lund@norskeskog.com