Norske Skog Bruck announces successful commercial deliveries of containerboard
16/05/2023
Norske Skog Bruck announces successful commercial orders of the containerboard grades Testliner 3 and Fluting. This represents the introduction of 210,000 tonnes of competitive containerboard capacity to meet the growing demand for renewable and re-usable packaging. The production is based 100% on recycled fibre and will use steam from the waste-to-energy plant, which opened in April 2022.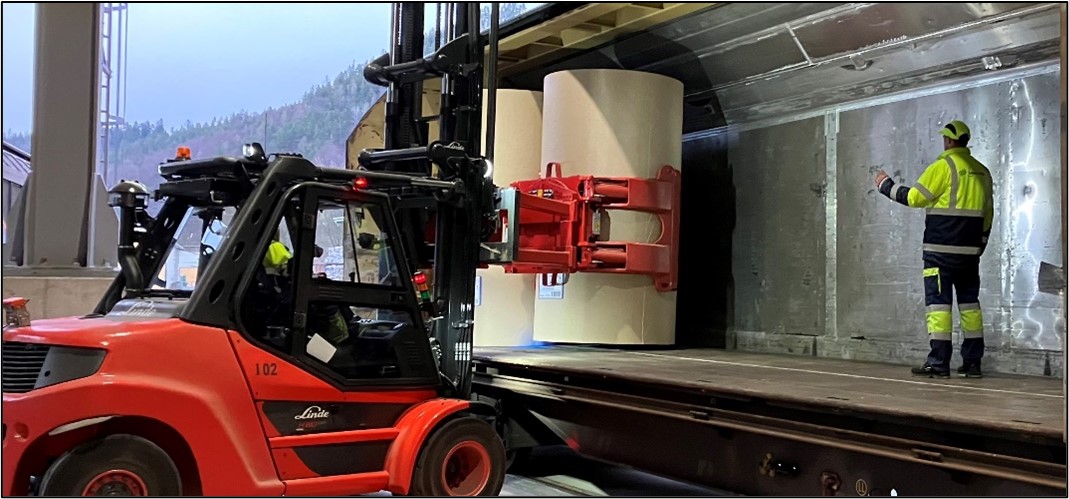 "We are delighted to have received our first commercial orders of Strato Testliner 3 and Fluting, which underlines that customers have tested our paper successfully. This is a significant milestone that demonstrates our commitment to the packaging market, and we look forward to further expanding our product offering in the future", says Tore Hansesætre, SVP Strategic Projects at Norske Skog.
Norske Skog Bruck is now ramping up production and expects full utilisation of 95% in the second half of 2025. The successful commercial orders of Strato Testliner 3 and Fluting mark a new era for Norske Skog and strengthen the company's asset base and cash flow generation for decades ahead.
This information is subject to the disclosure requirements pursuant to Section 5-12 of the Norwegian Securities Trading Act.
For further information, please contact:
Norske Skog media:
Vice President Corporate Communication and Public Affairs
Carsten Dybevig
carsten.dybevig@norskeskog.com
Mob: +47 917 63 117
Norske Skog Investor Relations:
Investor Relations Manager
Even Lund
even.lund@norskeskog.com
Mob: +47 906 12 919