Welcome back – and did you know? #7
17/10/2023
That you could meet us at the FEFCO Technical Seminar in Lyon this week?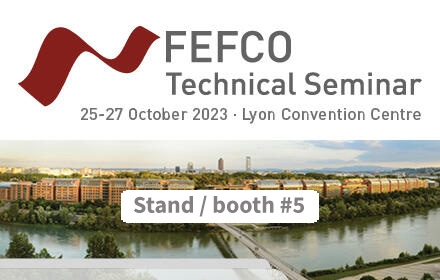 From 25 to 27 October, you will find us at the exhibition that will be held during the Technical Seminar organized by FEFCO in Lyon.
We will have a small booth where we look forward to meeting you and catch up on what's happening in the packaging industry. We can tell you all about the papers we are producing in Norske Skog Bruck, Austria, and bring you up to speed on the conversion of PM1 at Norske Skog Golbey in France.
Will we see you there?