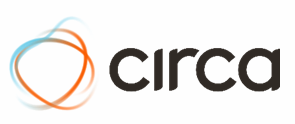 ABOUT CIRCA GROUP
Norske Skog is the largest shareholder in Circa Group, holding approximately 26.2% of the share capital.
Circa is a cleantech company producing unique and highly valuable biochemicals. From abundant and renewable biowaste such as sawdust, Circa produces Levoglucosenone (LGO) in its scalable and patented Furacell™ production process. LGO is a biomolecule platform used to produce multiple sustainable biochemicals that can replace toxic and fossil-based chemicals widely used today in a range of applications including pharmaceuticals, agrochemicals, flavors, fragrances, electronics, batteries, paints, graphene, polymers, and much more. Cyrene™ is the first biochemical that Circa will bring to market in commercial quantities, and the biochemical has already received significant industry and academic attention.
In 2020, Circa was granted, as part of its leadership position in the ReSolute consortium, the EU Flagship Horizon 2020 Grant of approximately EUR 12 million to support construction of a 1,000 tonnes LGO and Cyrene™ production facility in France, as well as further development of biochemical applications. Merck KGaA, a global chemical distributions company, has shown significant interest in Cyrene™ and has provided a Letter of Intent to purchase all of ReSolute's 1,000 tonnes production volume.
In 2021, Circa was listed on the Oslo Stock Exchange's Euronext Growth trading market under the ticker code CIRCA. Prior to the listing, Circa raised approximately EUR 50 million to provide the remaining financing to construct the 1,000 production facility in France, and to continue development of its biochemicals portfolio.
Circa is exploring opportunities for scale-up of its production capacity following the ReSolute project, and has together with Norske Skog and Wood PLC, completed a study for a potential 5,000 tonnes plant. The study provides foundation for future growth and basis for developing plant designs up towards 50,000 tonnes.
VISION AND STRATEGY
Circa's vision is to become a leader in the sustainable production of biomolecules and biochemicals for industrial applications. Circa's strategy is to employ its proprietary and patented production process to produce a range of highly valuable biochemicals.
Learn more about Circa Group on the company's website: https://circa-group.com/